Project publications
The ECO-Ready project partners are engaged in publishing about ECO-Ready results in journals, reports, conference proceedings, newsletters and other sources.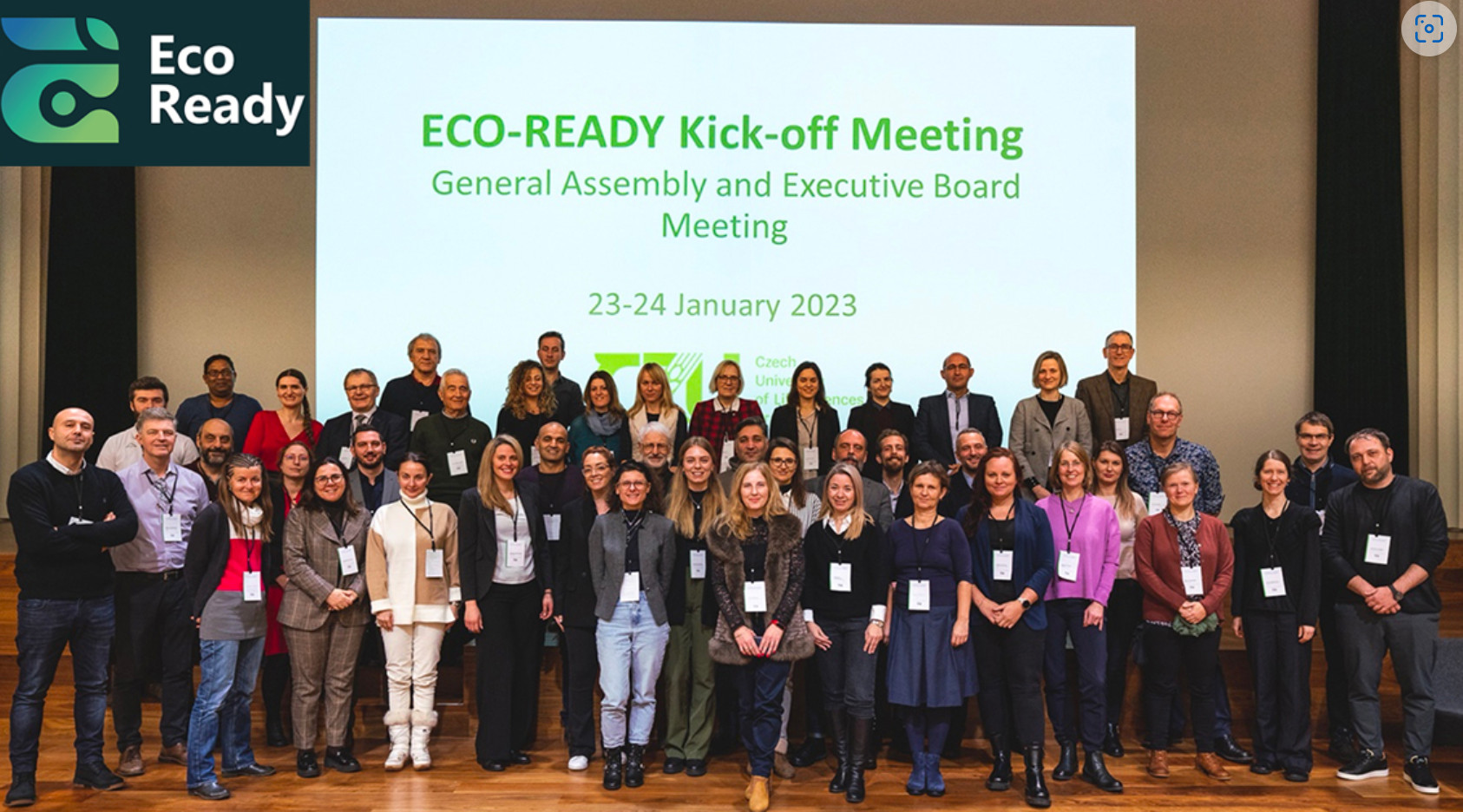 ECO-Ready kick-off meeting January 23-24, 2023, University of Life Sciences, Prague, Czech Republic
The ECO-READY project organized its kick-off meeting at Prague University of Life Sciences, the coordinator of the project. The project is funded by the Horizon Europe program with a budget of nearly € 14 million comprising 18 partners from 11 EU countries. It aims at identifying, classifying and evaluating the factors affecting food security related to climate change and other system shocks at the local and European level for delivering a digital Observatory as a real-time surveillance system.