Project objectives
ECO-READY overall objective is to equip the European food system with the means to obtain the necessary resilient dynamism and consolidate food security for the European citizens through improving policy-making capacity, by understanding the interconnections between climate change, biodiversity, and food security.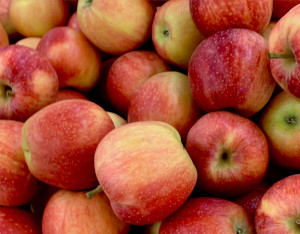 Serving the food system: Real Time Surveillance System
ECO-READY develops a central infrastructure (Observatory) that aggregates all existing data, models and knowledge on food security in the context of impact of climate change on agro-biodiversity and invasive species and genetic resources, sustainable productivity (including impact on photosynthesis), animal and plant diseases and nutritional composition. The Observatory enables the monitoring of the impact of drivers of change on food security and provides and early warning of potential disruptions or shocks on short to medium term. strategies.
Serving consumers: Consumer empowerment
ECO-READY will ensure the European society's interests to be reflected in future policy making and monitoring, having them actively engaged to shaping policy recommendations from an early stage. That will be facilitated by the knowledge communicated via the digital observatory, especially through the smart phone app, increasing their awareness for climate-adaptive and mitigating agri-food products, and enabling them to become users of the tools that will be developed. In order to achieve civil society's direct involvement into the project, the Observatory smart application will be developed and launched to promote societal engagement and behavioural transformation; it will include tools that will enable the citizens to actively engage in policy making, and interact directly with the scientific community, farmers, industry and policy makers, thus driving change in consumption habits.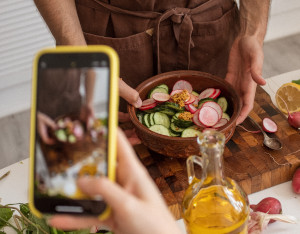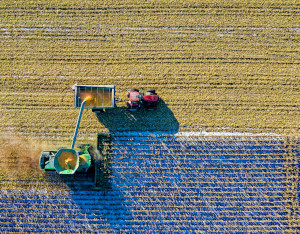 Serving farms and business: Knowledge-based Resilience Strategies
ECO-READY will develop knowledge­ based resilience strategies for farms and enterprises in a participatory manner addressing regional needs for short, medium and long term resilience. The strategies will address the regional needs of specific product categories (food, feed, crops) that will be selected and examined by the 10 Living Labs that will be established during the first year of the project. ECO-READY aims to introduce the produced strategies in the agricultural and environmental policy debate in Europe in the short-term, and influence the relevant policies in the long-term.
Serving policy: Policy Advise
ECO-READY develops innovative Artificial Intelligence based holistic prediction models for food security that integrate data and knowledge on food security, biodiversity and climate which allow scenario analysis to test strategies to mitigate climate impacts and support policy makers for the selection of future resilience plans. ECO-READY facilitates the developement of a contingency planning framework and utilize it for the formulation of suitable contingency plans to be put in place in times of crisis as foreseen in the farm to fork strategy; this framework will be updated regularly within the Observatory in line with changes in emerging food scenarios. ECO-READY will eventually develop medium- and long-term recommendations for food and agriculture policies. Long- term recommendations will target the future Common Agricultural Policy (CAP), while medium-term recommendations will focus on the Member States' CAP Strategic Plans, the Sustainable Food System Framework and on informing policy makers at the European Commission level.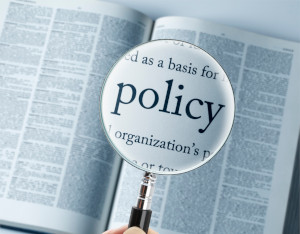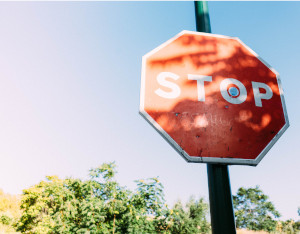 Serving All: Early Warning
The ECO­-READY Observatory enables the monitoring of drivers of change, including climate and their impacts (short to long term) on agriculture. It enables policy makers to anticipate to those impacts by providing contingency plans and an early warning tool for immediate (short term) action, as well as a decision-making toolset and a portfolio of evidence-based policy recommendations for tackling long term challenges.